Have you ever wondered what Tongue Scraping is all about?
Have you ever woken up with a coating on your tongue first thing in the morning?
Have you ever experienced bad breath and toxic build up in your body or noticed someone else's?
…The ancient and simple Ayurvedic practice of Tongue Scraping is here to save the day! :)
This is such a wonderful simple daily routine.
I have been a tongue scraper for the past 10 years… and I don't know where I'd be without it! :)
Enjoy this little piece of tongue scraping video inspiration I put together to inspire those of you who are still on the fence and clarify some points for those who are totally new to it.
For the wonderful folk who are already switched onto this wonderful simple practice, feel free to leave some of your own words of tongue scraping wisdom in the comments under the video, share your story, spread the tongue scraping love so that our fellow brothers and sisters can get in on this wonderful preventative, cleansing, satisfying practice! :)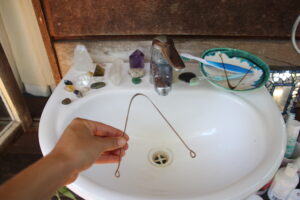 x Love Lorien