According to Ayurvedic medicine it is best to shower before eating, rather than after.
When we eat, our blood goes to the stomach and centre of our body for digestion to take place. When we shower, through the pressure of the water and the temperature, blood is directed back out to the extremities, distracting the body from it's task of digestion.
For smooth, easy, sound digestion try showering before breakfast or dinner and see if you can notice a difference.
It becomes a nice ritual, to cleanse and purify the body, then enjoy nourishing it with your wholesome food!  A simple alteration that can make a big difference to the effectiveness of your digestion over time.
It feels so good to be fresh and sparkly before eating and you will smell lovely for your own company or those who you will be sharing your meal with.
To happy eating & healthy digestion! x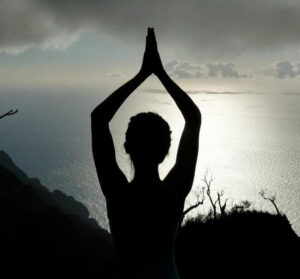 "Only eat what you can digest". ~Jayadharma