Well…. it is now the last day of Autumn.
What a beautiful season it has been!
Clear blue skies, sunny warm days, moody sunrises and expansive bursting sunsets… It has been, m a g i c a l !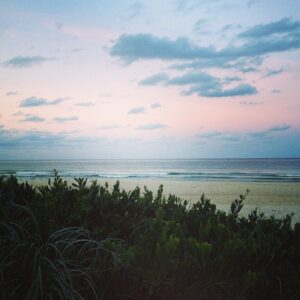 Autumn is a season that assists with the transition between one extreme season to another. In Australia, the weather is pretty temperate all year round. Nonetheless, there is a big difference between the humid, balmy days of summer and the crisp, cool, fresh nights of winter.
Thank goodness for Autumn!
Without Autumn, we would be going from one very hot season to a very cold season (depending on where you are in the world), and this would come as a big shock to the body!
Mother nature is so intelligent and thoughtful… instead of giving us this extreme difference to adjust too, she gives us Autumn!
A season of transition.
As we transition through different seasons in the year, the body goes through subtle changes and shifts.
At the change of one season to another it's a perfect time to give your digestive system a gentle cleanse.
A simple approach could be to simplify your meals for a week. Eat soup at night for 1 week instead of other heavier foods, to give your body a rest. Or if you are really keen, make a big batch of yummy Vegie soup and fast on that for 3-5 days depending on your body type to allow your organs to rest and rejuvenate in preparation for the coming season.
So, in thanking Autumn for her gentle beauty and gradual seasonal change from summer to winter… I have something special for you all!
A recipe that we made today at one of my Simple Nourishment Ayurvedic Wholefood cooking classes! :)
Ayurvedic, nut-free Besan Bindi Balls!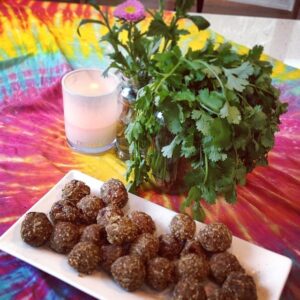 Go to the recipe here!
Happy transitioning. Happy nourishing. Happy self-loving and living!
You are a beautiful being! :)
x Love,
Lorien