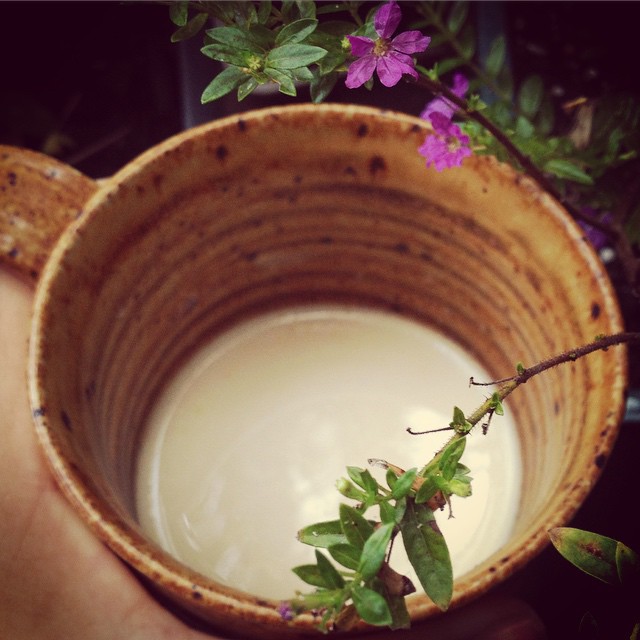 A little warm Ayurvedic spiced morning milk on this cooler summers morning in my fairy garden, all my regular spices to aid digestion (cardamon, fennel, cinnamon, fresh ginger + today a little nutmeg + saffron) plus a little something extra from the beautiful ladies at Ayurbotanicals ~ thankyou for your lovely New Years gifts of your herbal blends!
Today I added a teaspoon of their 'pure performance' herbal blend that has specific herbs for strengthening the body and giving extra stamina for the day ahead!
…When the weather is cool and windy, balance yourself out with warm and grounding foods and drinks. Herbal teas, spiced milk, soups, porridge… All the warm yummy things! Your 'vata', the air element in your body will thank you for it!
(P.S. Milk is boiled biodynamic raw dairy milk) for this cooler summers morning.
X