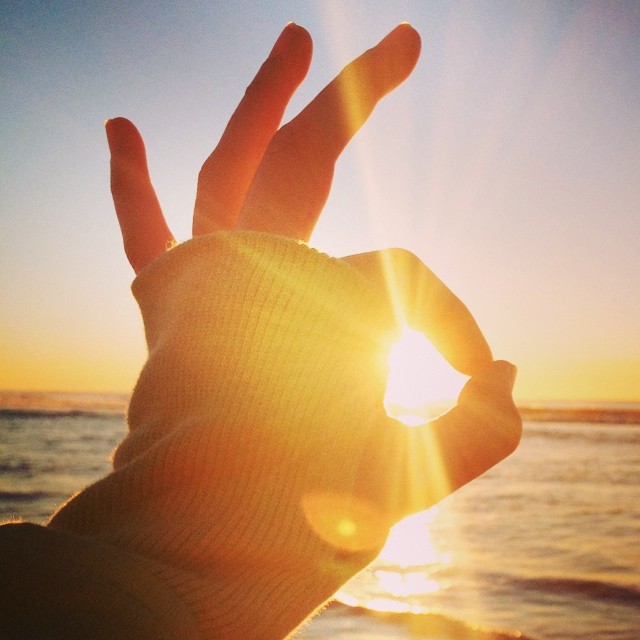 Seeing the sunrise is something special. That is even an understatement.
It is D I V I N E!
Every day the sun appears. If your in the southern hemisphere it rises over the ocean.
If you are in the northern hemisphere then it sets over the Ocean.
Both spectacular sights to witness and allow to flood the cells of your body!
For the next six weeks these eyes will be viewing the sun from North America as we set off on an adventure to the land of wild chip-munks, squirrels, skunks and blossoming summertime flowers! Relaxing time with family, nature time during the Canadian summer and Wholesome Loving Goodness's first ever North American tour – holding 4 Ayurvedic Wholefood Cooking Classes in the first week of August 2014 in Toronto and London, Ontario. For more info on these classes get in touch via my 'contact' page! :) The more whole food lovers, the merrier!
Exciting! :)
Here are some words of wisdom and beauty to bathe your soul in…
"Your vision will become clear only when you look into your own heart. Who looks outside dreams, who looks inside awakens."

~ Carl Jung 

With love! :)

x Lorien