Special Announcement & Hooray!!!
Today's the day I have been dreaming about, since beginning to write this e-book 3 and a half years ago.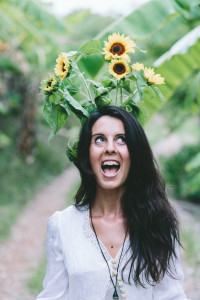 I am beyond excited to finally be able to share the beauty of Simple Ayurveda in the Kitchen with you, no matter where in the world you are. 

This book is a practical guide to living in balance and in harmony with your true nature, based on the wise and practical science & art of Ayurvedic Medicine, organic whole food nutrition & my own life experience of  practically applying this way of wholesome nourished living with ease.
It's all about being empowered, confident & creative in the Kitchen! 
There are 108 pages of colour, inspiration, empowerment and support to guide you and be a wholesome friend in your kitchen!  

These staple recipes will nourish you, inspire you, and be a foundation for your cooking legacy.
…I'm so excited, and grateful for the opportunity in life to put this bundle of love and goodness together for you – it's a dream come true! 
With love,
x Lorien