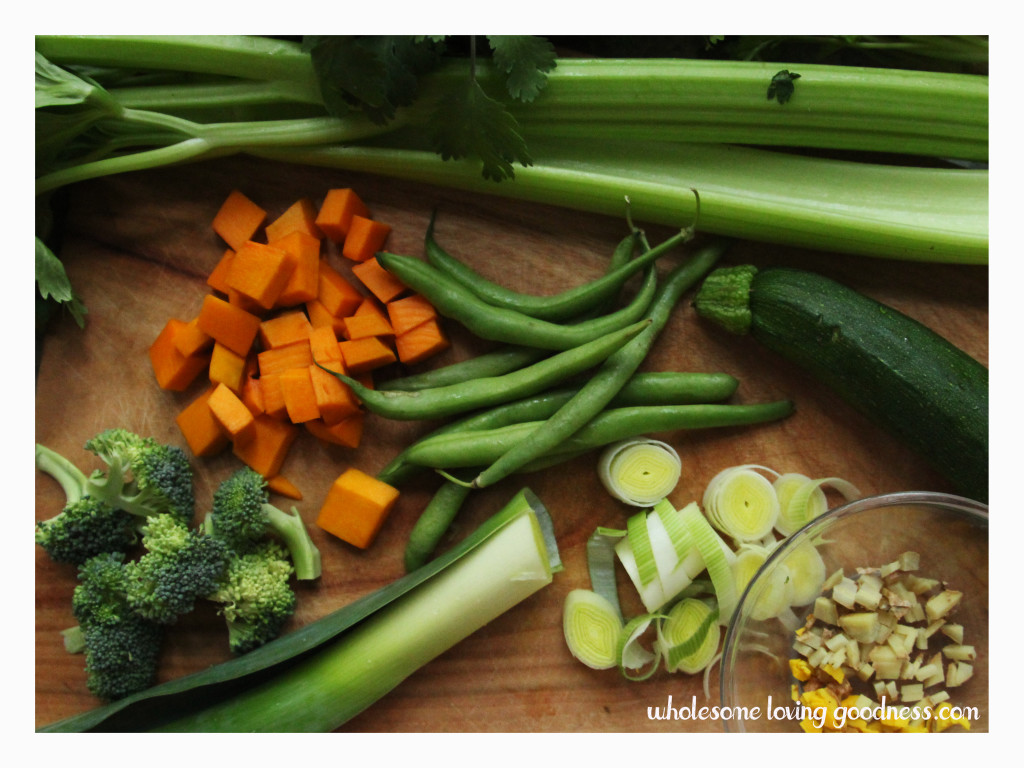 The chill of winter is starting to fade as the sun begins to rise a little earlier each morning; set a little later each evening and transition back to summer.
Spring is the beautiful in-between season that allows us to slowly say goodbye to winters woolly-weeks and hello to the sprouting fresh blossoms of spring.
In Ayurvedic medicine spring is a very important time of the year for paying attention to the body and practicing mindfulness towards our food and daily activities. With the start of warmer weather, our bodies know that it is time to 'lighten-up', cleanse, purify and clear the decks of one season to make room for the next. We go from hibernation mode to being engaged and more easily outward in the world.
In summary: having the awareness and capacity for being able to adapt to the changing environment around you is key factor in maintaining a balances, healthy strong body and mind.
Health is a state of inner-balance!
One of the best 'foodie' ways to specifically nourish, balance and gently cleanse your body during Spring is to eat warm, light, easy to digest foods such as Soup!
In the spirit of spring I have prepared a special soup recipe for you to get you on your soupy way!
Stay in tune with your body, spring-clean, dance in the sun and eat soup!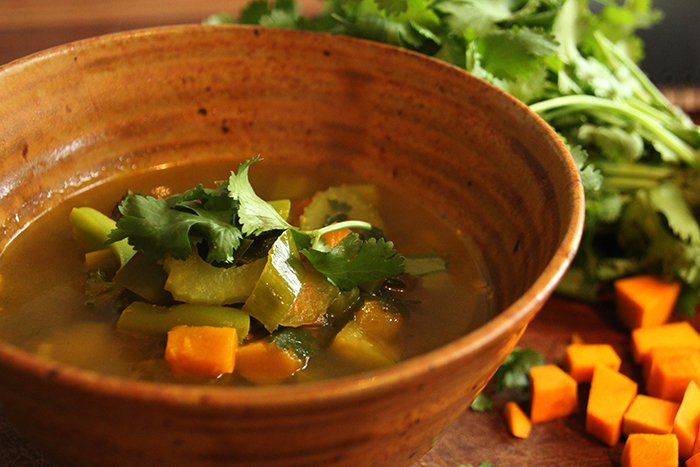 Ingredients:
1 tbsp ghee
spices: 1 tsp of each; cumin, coriander & ¼ tsp fennel seeds
1 tbsp fresh ginger finely chopped
1 tsp fresh turmeric finely chopped & ½ tsp of turmeric powder
1 leak chopped
1 zucchini chopped into small pieces
1 small head of broccoli chopped into pieces
1 stick of celery chopped small
1 cup of pumpkin chopped into cubes
1 cup of green beans chopped small
1 handful of chopped fresh coriander
4 cups of boiling water
1 tsp of sea salt
 ¼ tsp black pepper
Creating your soup:
Place a spoon of ghee into your pot on a medium heat and stir in cumin, coriander and fennel seeds.
Stir in fresh ginger, turmeric, turmeric powder and chopped leek; toasting for 2-3 minutes to coat your ingredients in the ghee and spices.
Add your vegetables: zucchini, celery, pumpkin, green beans, broccoli and stir them into the spices.
Add 4 cups of boiling water, sea salt, black pepper and fresh coriander.
Place the lid on and let simmer on medium heat for 15 minutes or until your vegies are soft and cooked.
Serve in your favourite bowl with a garnish of fresh coriander and a few extra cracks of pepper & sea salt to taste.
I hope you enjoy this delicious simple soupy recipe as much as I enjoyed shopping for these seasonal fresh organic ingredients and making it!
Wishing you and your family a beautiful spring!
Wholesome Love & Yumminess!
x Lorien