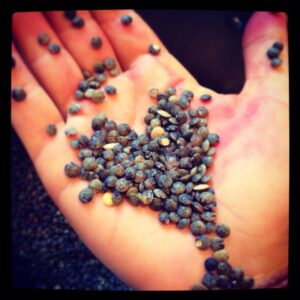 Love really is the secret ingredient to whatever it is we do in this world.
Whether you are baking a cake, making the bed, talking with another, with the people closest to you in life, with an animal or at work interacting ~ whatever and with whoever the interaction or creation is happening with ~ if you add love to the equation, magic happens!
I am overwhelmed with gratitude and appreciation for the love and beauty experienced during my recent travels to India and the amazing new and exciting directions that are opening up for spreading the message and vision of Wholesome Loving Goodness with the world.
While cooking on a recent Yoga Retreat in the beautiful Byron Bay region of Australia, I found some opportunities to 'create love' visually with the food I was preparing for the participants. The experience of cooking for a group of Yogi's 7 days in a row was heart-opening and inspiring! It was a challenge and so rewarding through the feedback and love that was exchanged within the sharing of the meals as a community.
One bowl of porridge at a time, one wholesome vegetable soup at a time, one lovingly made hot drink at a time… we can start to spread warmth, and wholesome loving home-made goodness that each and everyone of us has the abilitiy to generate in our own kitchens, with who we are and what we love, transformation of our own body, mind's and spirit's can begin to take place and have ripple effects that spread into our relationships, family, work and communities. I'm inspired and excited for this journey to continue.
There is so much to share, there are 1,000's of images from India ranging from food to friendly warm faces. There are stories and experiences that words cannot do justice to. India was a very Wholesome Love Filled adventure! So much gratitude for the journey and so much inspiration for the vision of Wholesome Loving Goodness and service in the world continuing to blossom and flourish in new and exciting ways as we enter into Spring of 2013!
It's great to be back. I am grateful for all the support, enouragment, love and beauty that I have received since beginning this journey just over one year ago.
With wholesome, loving, goodness and joy!
x Namaste
Lorien