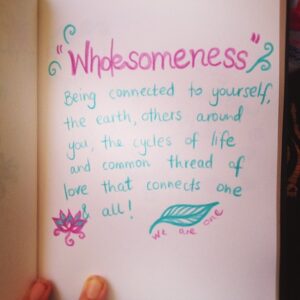 The month of January marks one year since this website was born!
It has been a colourful, adventurous, creative year where fresh opportunities, new connections, friendships, travels, growth, learning, study and sharing of the Wholesome Loving Goodness message has evolved, sprouted forth and expanded.
So grateful for such a fruit-full, nourishing, inspiring year!
Thankyou to the world-wide family out there who have encouraged and nurtured this growth.
We are very inspired for some fresh juicy goodness as we welcome our 2nd year of this organic wholesome loving space of inspiration.
Love love and love!!!
X Lorien