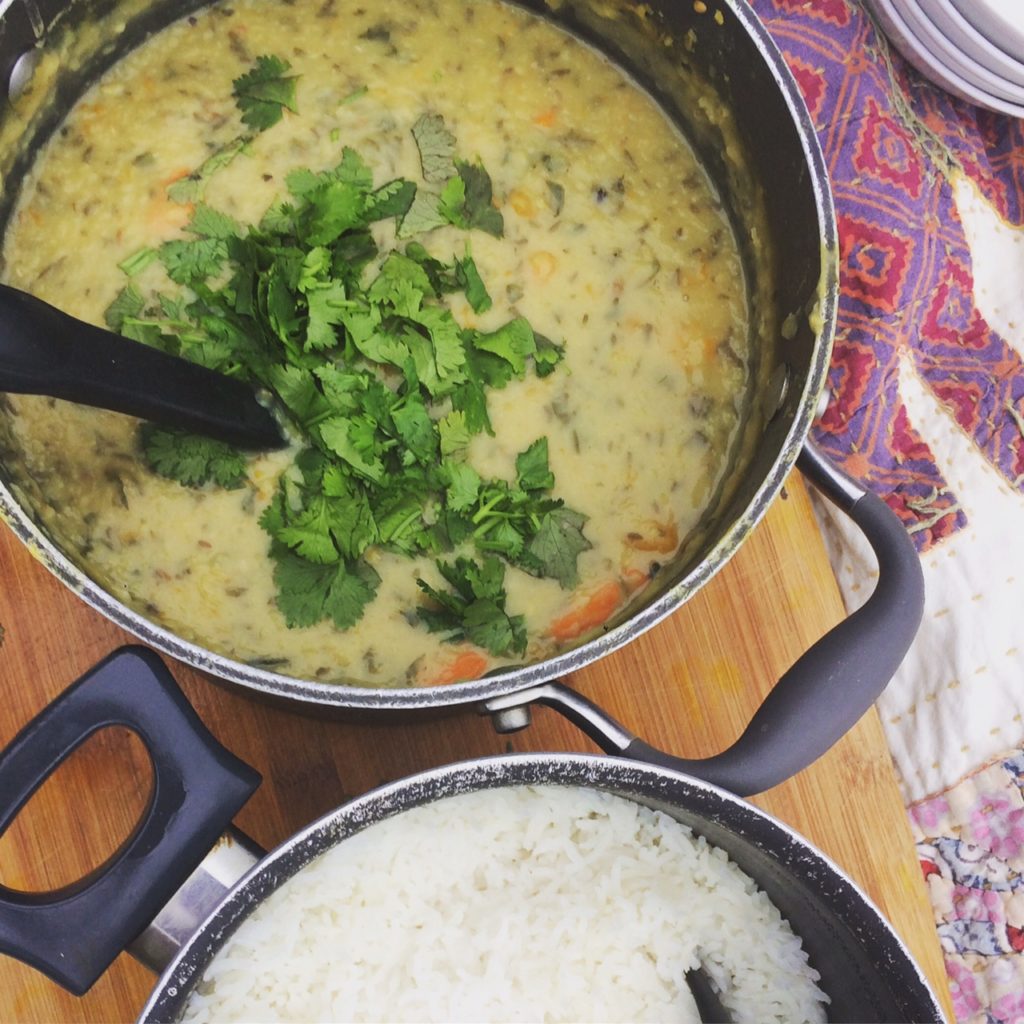 Simple Ayurvedic Split Moong Veggie Dhal with handfuls of fresh coriander!
A dhhaaalicious simple, easy and oh so yummy meal to make for friends, family and loved ones for a non-traditional Christmas lunch or dinner that will nourish your belly and warm hearts!
Split moong is a staple in any Ayurvedic Kitchen and can be made into Dhal like this one here or 'Kitchari', by simply cooking the rice and split moong together in the 1 pot, (which is the recipe you'll find inside my E-book.)
I'll let you in on a little secret, …the cooking process for making Kitchari and Dhal is virtually the same, Dhal is just made without the rice! 
It's mostly steamy hot, beachy balmy summer days here in Australia for Christmas, there certainly isn't much snow falling however whether you're in the tropics or in a winter wonderland right now… This light and nourishing clean wholesome Dhal will likely hit the spot (and the ingredients are super affordable, which is certainly a bonus this time of year!)
Yum! Share the dhall love this festive season! :)  Everything tastes more delicious and nutritious when shared!
---
Simple Ayurvedic Split Moong Veggie Dhal Recipe       
Ingredients: 
1 cup split moong beans soaked for 1 hour and strained
5 cups boiling water from the kettle
1 tbsp of coconut oil
1 tsp cumin seeds
1 tsp whole coriander seeds
1/4 tsp fennel seeds
1 tsp finely chopped ginger
1/2 tsp turmeric powder
1 tsp sea salt
A few cracks of black pepper
1/2 cup finely chopped fresh coriander (or more!)
1/2 cup of diced and skinned pumpkin
1/2 cup of diced carrots
Spoons of your LOVE!
Method:
Warm  coconut oil in a saucepan on medium heat then add dry spices; cumin, coriander and fennel seeds. Stir to lightly toast the spices for 2-3 minutes or until they start to sizzle.
Add fresh ginger and turmeric powder. Sauté for 2-3 minutes.
Add the split moong beans and 'toast' by stirring the moong into the spices before adding any water.
Next add the chopped pumpkin and carrot. Stir the vegies with the lentils for 3-4 minutes or a bit longer, you'll know it's time to add water when the lentils start to get sticky on the bottom of the pot.
Immediately pour your boiling water into the pot at this stage to prevent sticking and bring to the boil for approx 10 minutes.
Add sea salt and black pepper. Stir continuously to bring out the creaminess of the lentils and the veggies.
Turn heat down to medium and simmer with the lid on for approx 20 minutes or until the lentils and veggies become smooth, soft, 'dhaly' and creamy.
Once cooked add a generous handful of freshly chopped coriander and stir into the dhal. Serve with a side of steamed basmati or brown rice, a generous garnish of fresh coriander and a squeeze of lemon for extra digestive goodness and tang!
Voila! So easy, so creamy, so dhaaalicious and tummy nourishing!
---
Enjoy the recipe for this scrumptious dhal and make sure you share the
#wholesomelovinggoodness
by tagging me in your dhaaaalicious photo's!
Merry Christmas and oodles of love and joy to you and all your loved ones for the holidays!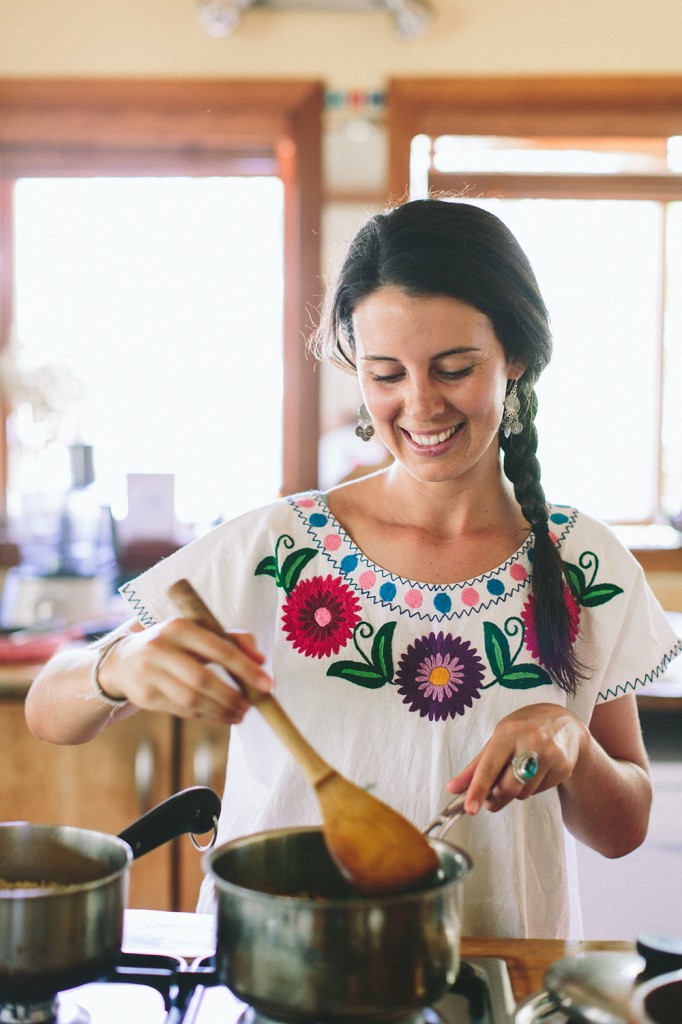 x  Lorien 
SaveSaveSaveSaveSaveSaveSaveSaveSaveSaveSaveSave
SaveSave
SaveSave