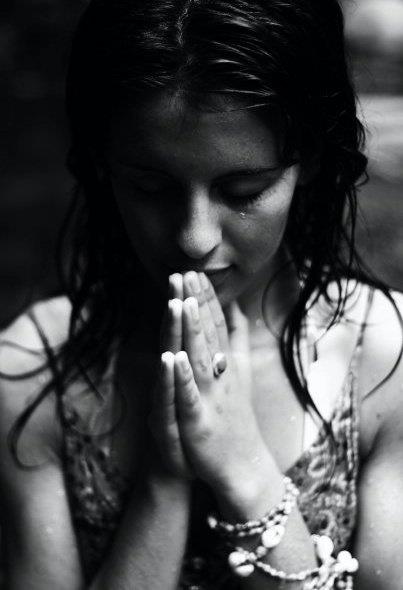 "Relaxation is the prerequisite for that inner expansion that allows a person 
to express the source of inspiration and joy within." ~Deepak Chopra 
Welcome to a world of Women's Wellness, healing and deep relaxation in Byron Bay devoted to offering luscious authentic ayurvedic wellness treatments with integrity, purity and the highest quality organic ingredients! Yum! 
With over 10+ years of experience and training in Ayurvedic Medicine, Massage, Organic Skin Care, Yoga, Metaphysical Healing and Intuitive Reading, the treatments and sessions I offer are not just a regular massage, they are a mind/body/spirit holistic wellness experience.
Honour your body, the sacred temple you live in!
Organic Goddess ~ Treatment Menu: 
Ayurvedic Massage:
Ayurvedic massage is a gorgeous nourishing, grounding traditional Ayurvedic treatment that gently balances the nervous system, relaxes the mind, stimulates circulation & cleanses the lymphatic system – which in turn boosts the immune system. Wonderful for the joints, to keep them well lubricated and healthy, as well as the internal organs of the body, muscle tissue and fascia. Warm 100% Cert Org Cold pressed black sesame oil is used to massage the tissues which nourishes and feeds the body important minerals for bone and muscle health. A delicious treatment, ideal for the Yogi body!  1.5 hours of full body bliss, $135.
Deluxe Organic Ayurvedic Facial Spa:   
Your skin is the largest organ in your body and eats everything you put on it! The Deluxe Organic Ayurvedic Facial Spa treatment will deeply cleanse, tone, nourish and hydrate your skin allowing your natural inner glow to shine through. Your skin will feel lush, bright, healthy, clean, radiant and soft after your facial and specific essential oils will be used according to your constitution to balance the nervous system and create deep relaxation. It is so important to only use the best when looking after and nourishing your skin. Natural beauty from the inside, out! *100% certified organic products used.  1 hour of serenity, $90.
Focused Foot Relaxation and Reflexology:  
The feet are our connection to the earth, they keep us grounded and balanced as we go about our daily life. There are reflex points on the soles of your feet that relate to different organs in the body. Through gently massaging these points where energy can be blocked and stored, your internal organs will relax and not only will your feet feel soft, nourished, 'melty' and loved, your digestion, nervous system and mind will also receive the benefits of this deeply relaxing balancing session dedicated to your sole! There is something so wonderful about a foot massage. 100% Cert. Org. Cold pressed warm black sesame oil and essential oils are used in this treatment. Your feet will be dancing beneath you! 1 hour of heaven, $90.
Deep Abdominal Massage & Ayurvedic Massage Combo:   
This combination treatment is perfect for women wanting to free up blocked energy around the belly, improve digestion and experience deep letting go and relaxation. Go deeper with your core. Deep Abdominal Massage has profound effects on relaxing the nervous system and promoting good quality digestion and elimination in the body. It is surprising how much tension and stress we can hold in our tummy. This has an effect on the way we go about our daily life, the way we eat, digest, exercise, think and feel about ourselves. Nothing feels better then releasing the tension held inside. This massage is designed to do just that and leave you with a new sense of softness- suppleness and space in your core. (Women only).  1.5 hours of surrender, $135.
**The Organic Godess Healing Room is located just 10 minutes from the heart of Byron in a lush natural location that inspires peace, transformation, healing and relaxation. (Address given upon booking your appointment.)
" Yoga is the science o f union with the Ultimate being.

Ayurveda is the science of living, of daily life."

~Dr.Vasant Lad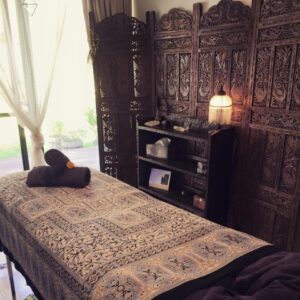 "Lorien has an easy and relaxed nature and wonderful ability to create a sumptuous massage experience in any location. She is my go-to therapist for luxurious pampering, a friendly and nurturing atmosphere and truly joyful therapeutic care."

~Vira Higgins
"I arrived for my treatment into a garden oasis, one look at the view and therapy started. It was sooo much more than a massage. Lorien generously gave diet and lifestyle advice along with the treatment. I highly reccommend Lorien – full woman, flowing, intimate loving magic!"

~Riki Elderstein, Yoga Teacher + Massage therapist.